7 Day Money Back Guaranteed
Xenophage
Xenophage Weapon Quest

Xenophage is a Machine Gun you can acquire after a long quest of puzzles!
This weapon is obtained by completing a questline starting on the Moon.  Xenophage deals SOLAR damage and is equippable in the power weapon slot.  If you need assistance completing this questline the
Destiny Outlet team is here to help!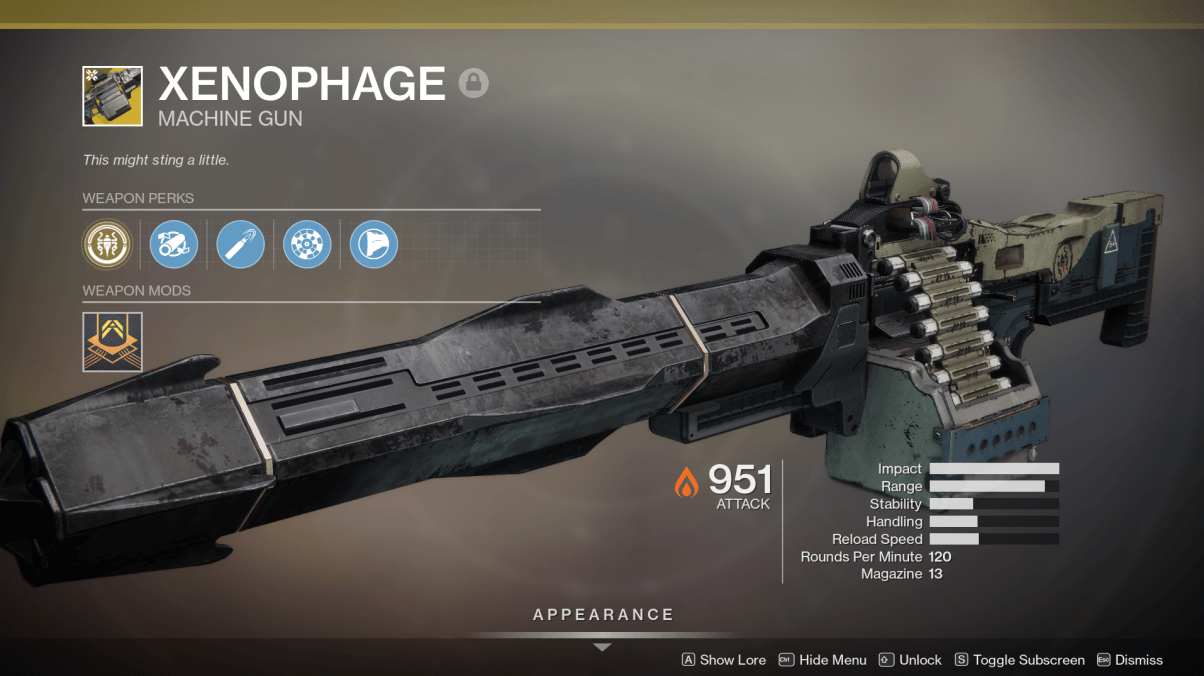 Emergence
Anchor yourself to the light on the Moon.
Pathfinder
Find the 4 Path Fragments on the Moon.
Descent
Enter the Pit of Heresy and uncover the Path.
Discovery
Locate the end of the Path inside the Pit of Heresy.
Slay Volmâr, the Tempted
Slay Volmâr, the Tempted.